Classic Food With a Personal Touch
– Served in a Historic Setting
Try the chef's steak tartare served with dried lingonberries to begin, maybe followed by steamed back of cod with champagne cream as a main dish?
A Restaurant With Roots in the Era of John III

Stortorgskällaren is located on the southern side of Stortorget, just a stone's throw from Storkyrkan (Stockholm Cathedral). Native Stockholmers and tourists from afar have been enjoying the food and pleasant atmosphere here at Stortorgskällaren since 1938. But restaurants and inns have surrounded Stortorget since the 15th century. In all likelihood, our cellar was the location of the famous Spanish Grape wine cellar in the era of John III. And they say the king could often be seen at these tables, enjoying a jug of wine in the torch-lit glow.
This building is also where Carl Adolph Grevesmuhl ran a furniture store and workshop in the 18th century. The company was so popular that Gustav III himself placed large orders for handcrafted furniture when it was time to furnish the palace. Grevesmuhl also had the cannonball walled in at the corner of Stortorget and Skomakargatan.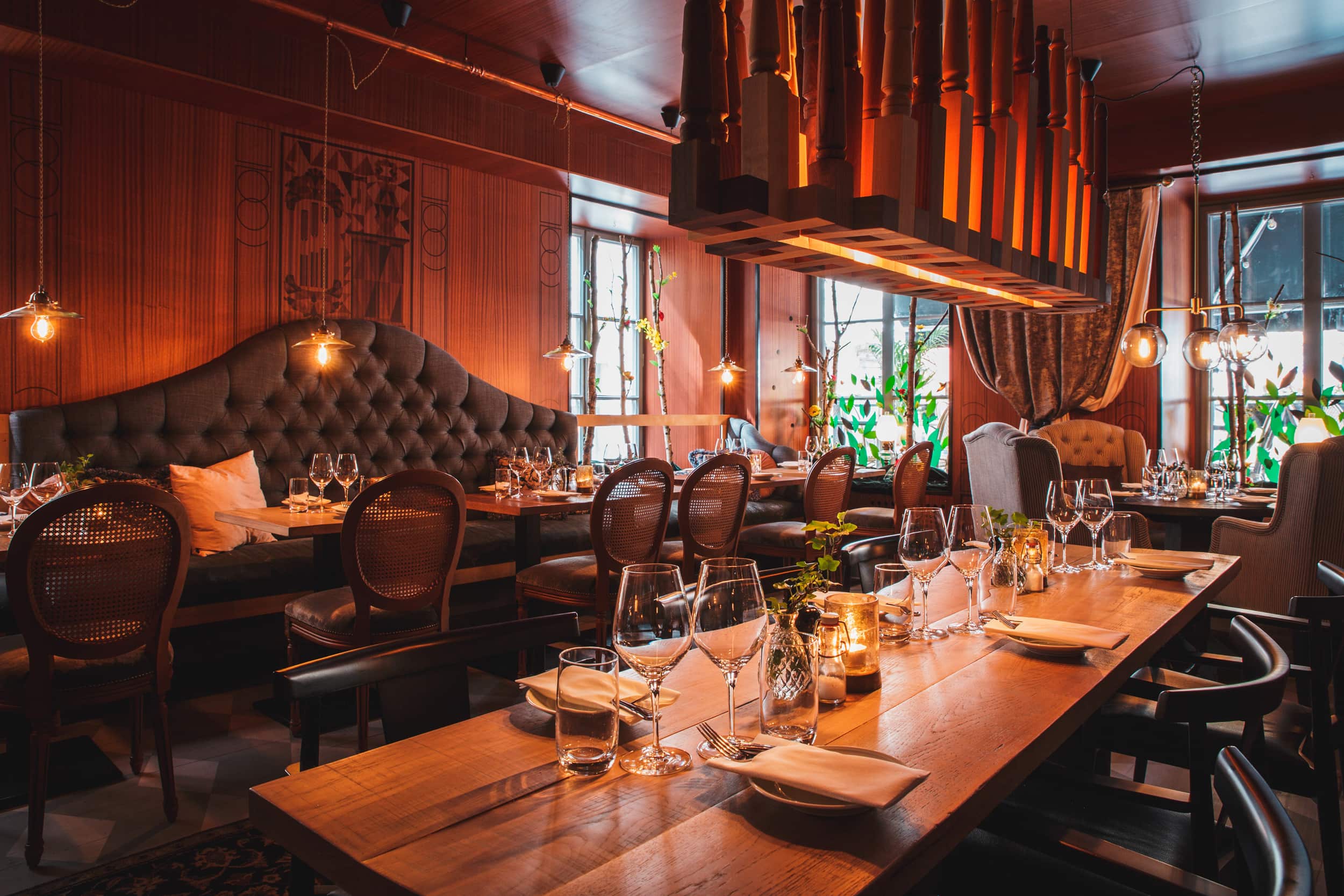 We Look Forward to Seeing You

When you visit us, you will see literal traces of the old Grevesmuhl in the walls (and in the furniture). We have respectfully interpreted the traditional environment in our interior decor, featuring wood as a central design element. Come and join us, and enjoy a meal or relax with your friends in the pleasant bar.
Would you like to know more about what's happening at Stortorgskällaren? Follow us on social media!